The Spire Network Hub
That is the glorious Spire of The Spire Network. Ain't she a beauty?

We've been hard at work on getting The Spire Network ready for opening. Now, not all our gamemodes will be available upon release of the network – we plan to gradually open up new games as time goes by. However, in this blog, we'll be talking about what makes our hub unlike any other.

The Spire Network hub is less of your typical Minecraft hub and more of a theme park. Our unique cosmetics system featuring pins and 3D hats allows our players to truly express themselves unlike ever before. With mini-games, places to explore and secrets to find, this hub is truly a gamemode in itself.
In the center of The Spire Network hub is the Spire of Creativity, and more specifically – dreams and ideas. The colored ring around the Spire of Creativity represents the many themed worlds that The Spire Network is made up of (many of which you can access within the hub). The floating structures around the hub are Pods of Creativity that are kept alive by people like you! When people give up on their dreams, the pods of creativity crash to the ground! But don't worry, the pods leave Fragments that can be salvaged. These fragments of imagination can be used to create incredible things. More on this soon!
Within the Spire of Creativity you'll find a character from each of our major gamemodes. Right-click them and they'll take you to the corresponding gamemode!
Credits are the currency on The Spire Network hub. They can be used to buy pins, hats, capsules and many more cosmetics and prizes! You can earn credits by playing minigames or spending time on any of our major gamemodes.
Throughout our hub (and the six surrounding realms), you'll find Spire Staff members. Some will be shops, some will take you to games and others might simply have a gift for you! Be sure to talk to all the Spire Staff members you encounter while exploring!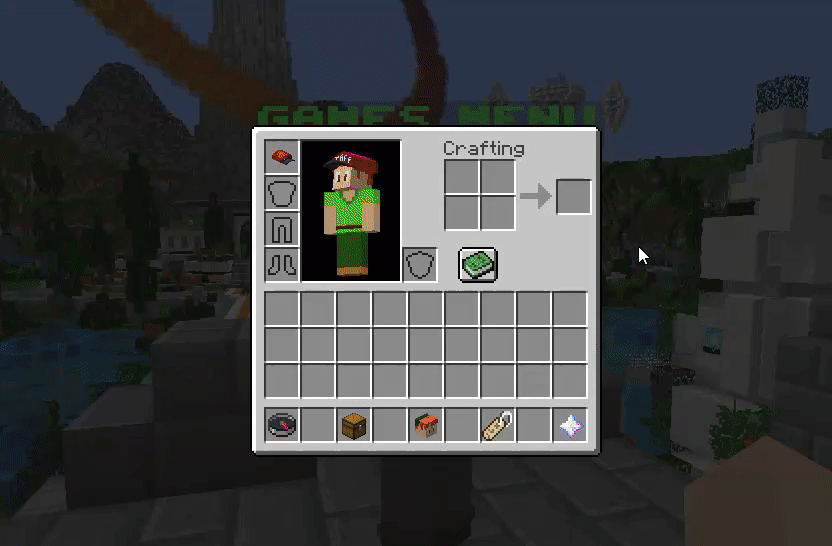 The Alps
One of the six surrounding realms you will find in The Spire Network hub on release is The Alps. In The Alps you'll find shops, secrets and mini-games! Each surrounding realm of our incredible hub will feature 3 mini-games built into the environment! The minigames you'll find in The Alps are…
Fish Slap – A silly (yet competitive) mini-game where you must slap all your opponents out of the arena with a knock-back fish! Be the last one standing and you'll win yourself a hefty amount of credits!
Glacier Descent – This is a suspenseful dropper inspired Minecraft minigame. Previously seen on The Chunk (now Cubecraft Games) as Thimble, Glacier Descent requires the players jump into the icy pool below. Players leave a block where they land, thus making it harder for the next jumper to successfully land in the water.
Avalanche – This is a simple, stressful and incredibly fun minigame. Avalanches fall every few seconds, if you're not standing under a slab when the avalanche falls – you're out! Last one standing wins.
Pins & Cosmetics
There are many ways to express yourself on The Spire Network hub. One of the most unique ways of showing off your dedication to the network is through the use of pins. Upon right-clicking a player anywhere in the hub will bring up their lanyard. You can equip pins you'd like to show off to your lanyard from your cosmetics inventory. Some pins are 1 day only exclusives (Christmas, New Years etc etc) and others grant incredible abilities! Having rare and exclusive pins is a total flex.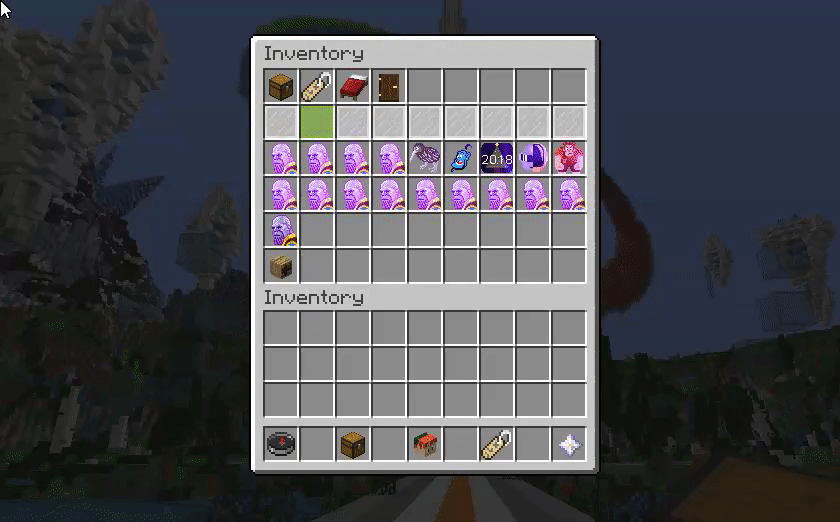 We also have hats.
The Future of The Spire Network Hub
We have many incredible plans for the future of The Spire Network hub. More realms, more mini-games and more means of expressing yourself will be coming not long after release! With player rooms, a grand library and more realms to explore – the hub is a potential hot spot for immense levels of fun on our network. I hope you love it as much as we do.